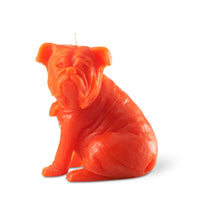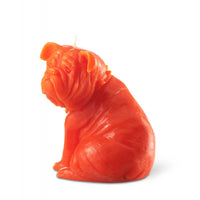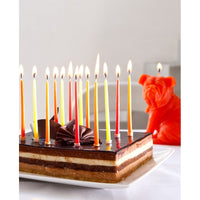 "SAM" Dog Candle Coral
A collection that does not lack a dog! Sam is a retro nod to a creative mind that focuses on pop ideas, flashy colors and figurative forms. 

Under his poignant little gaze, the coral orange dog decorative candle Sam Suffit displays a cabotine expression that will immediately trigger a smile and good mood in your family. In an exclusive design, this artisanal hand-carved and tinted candle is faithful to the amusing physiognomy of a little bulldog that we would take everywhere. 

With a vibrant and vibrant hue, this orange coral candle will not go unnoticed in your environment. Well prepared and always clean, Sam will be a place of choice in your furniture for this original candle become the darling of your decor. 
| | | |
| --- | --- | --- |
| Diameter in mm | Height in mm | Burn time +/- |
| 110 | 140 | 30H |